C J Web Design takes pride in covering all the aspects of web design and promotion.
In any new web project, there are four areas of concern:

C J Web Design subscribes to all the webmaster publications to stay abreast of the newest web technology and software programs. At your initial consultation, you will be given a list of design options from which you can choose a look you like, or provide us with your own vision and we will make it reality.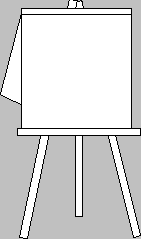 At C J Web Design, a graphic artist can design a new logo for your company, or format your existing logo for a better presence on the web. Stock graphics can be customized to meet your needs, or original animated or static graphics can be created to your specifications. Photographs can be scanned and transformed for your site-specific presentation.
CJ Web Design realizes that a great page is not worth very much if no one sees it. We consistently research the newest, most reliable and most popular search engines and business specific directories. Your site will be submitted to the top ranking search engines and monitored for progress in the ratings.

At C J Web Design, we want you to profit from exposure to the billions of faithful web users without eating up all the profits you are trying so hard to build. Our cost-effective packages have a wide range. If you have a limited budget, some of our client pages are a testimony to what a good web design company can be do using free or low cost servers and hosts.
You can choose to go as far as you want. With our maintenance add-ons, you can have us do all the daily and monthly maintenance chores, or you can let us get you off the ground and you can take it from there.
You have a lot of choices when it comes to a web presence that will shape your business for the future, but your first choice should be to email CJ Web Design!